A professional Dominatrix or ProDomme, also known as Mistress, Dominatrix or Madam, is a woman who participates in BDSM activities and assumes the role of power. A professional Dominatrix offers several services, for which she charges. The services provided by a Dominatrix vary greatly; they can include humiliation, foot fetishism, role-playing, and even flogging. But outside of that simple explanation, a ProDomme is much more than that, and if you think she only gets paid for whipping, you are very far from reality. The Dominatrix is not only for discipline. She helps you to explore yourself and your most deepen hidden desires. She is the executor of fantasies, consultant of the unknown and confidant for the forbidden. The professional Mistress is a woman who is constantly instructed in the art of domination and works with people like you, breaking down barriers so you can explore new pleasures.
How to identify a good professional Dominatrix or ProDomme?
Every Mistress is unique and different, so there is not just one set of criteria to judge. However, some telltale signs can help you to identify a good Mistress.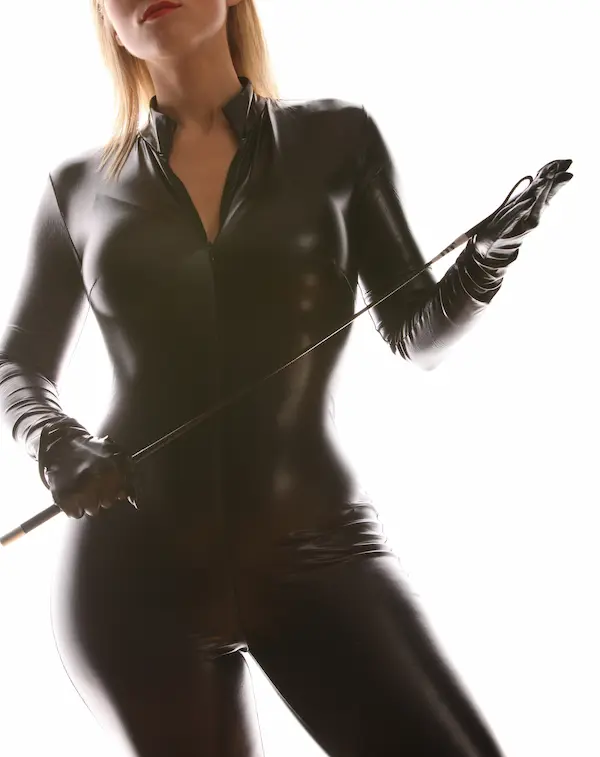 She will have a well-designed and built website that contains relevant information about her, such as the kind of services she offers, her scheduled availability and the contact method.
The Mistress will take time to get a good understanding of you and learn whatever makes you tick. She will also be open to listening to your concerns and working with them to feel comfortable and ensure you enjoy the session. All those actions will take you to the most personalized experience possible.
She will follow the basic BDSM protocols. Among others, to get an agreement in advance of the practices that can be included in the session and which are out of the limits, she will always respect those limits and work with security word that ensures the game's safety.
She will always be aware of your physical and mental state during the session to avoid unnecessary risks.
How to address a professional Dominatrix?
There are no set rules to follow, and every Mistress has her own rules about how she wants you to address her; before contacting her it is essential to check her website because she may have set that. In any case, there are a few key points to keep in mind when targeting a professional Dominatrix:
Be respectful: As in any other profession, you should never disrespect a professional. She is here to help, and she must be treated accordingly. Therefore, you can use the term "Madam" to treat her with respect from your side.  
Use her preferred name: If the Dominatrix uses «Mistress» before her name, probably that is the name she wants you to use when you talk to her. If you are unsure how to address her, you can ask her how she prefers to be called.
Introduce yourself: A correct and brief introduction improves communication between both. Therefore, your introduction should be short and concise, and at least it must contain your name, age and a brief description of what are the things you are interested in.
Do not harass her with irrelevant questions: It is understandable that you look for more details about what can happen in the session out of excitement and curiosity. But keep in mind that it is extremely exhausting for the Mistress when someone keeps asking "Will this work for me, Mistress?" or "Will you do it to me like this, Milady?". The website should correctly expose all the needed information, so at that point, you may know what to expect about the sessions. Remember that las endless and inconclusive conversations can cause the Dominatrix to lose interest in meeting with you.  
Follow her instructions: Every Mistress will have for sure her own rules for scheduling a session; follow them; otherwise, you can lose your opportunity.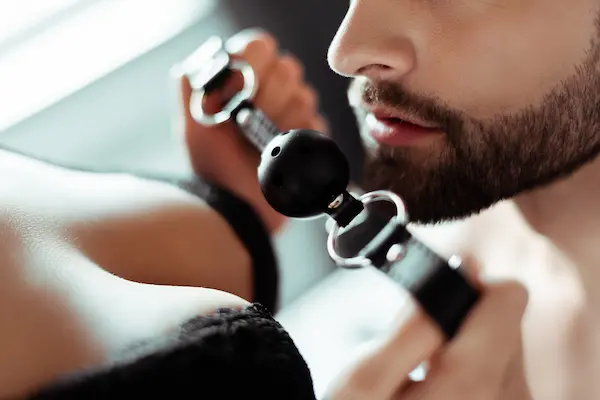 The Professional Domina or ProDomme is an excellent option for those looking for a unique experience, as well as those looking for repeat sessions.
When you make sure that you are ready for a session with a professional Dominatrix, make sure you are clear about what you want and ensure you communicate it in advance. That way, you can receive the best experience possible. A real professional Dominatrix can help you in a wide range of circumstances and explain to you different alternatives so you can select the one that is the right fit for you. If you still haven't found the right Dominatrix to fulfill your fantasies, you can search many online profiles. And remember, if you want to set up a session with a professional Mistress, send her a respectful and useful message through her website and enjoy the experience.