Technology has advanced leaps and bounds and human sexuality evolves with it. So much so that a few years ago many perverts enjoyed sexting. The definition of sexting is the activity of sending sexual or erotic content through messages. And the BDSM community was not going to be left behind, every day there are more followers of remote domination. So what is FemDom online or Distance domination? How to play BDSM online? What can be done in virtual domination? Is it safe to play? These are some of the questions I am often asked. I want to give more clarity to those questions and some spicy ideas that you still want to put into practice.

What is FemDom online or distance domination?
FemDom refers to female domination where the woman takes control and submits the man, using different BDSM practices. Online FemDom refers to the same thing, but in this case, it is done remotely without both parties being present and communicating through technology. Lo puedes practicar con tu pareja, compañera de juego o incluso con una Domina profesional. Many will say that it is not like a live session, but for some it is the only possible way to satisfy their desire to feel like a slave. Remote submission allows them to live out that fantasy. With imagination and dedication, you can feel and experience new emotions and pleasures. Discover the exciting sensations offered by cyber FemDom and explore a new world full of possibilities. You can also combine it with live sessions that will give more intensity in the development of your submission.
How do you play distance domination?
There are three ways to play FemDom remotely or virtually, you can use just one or combine them: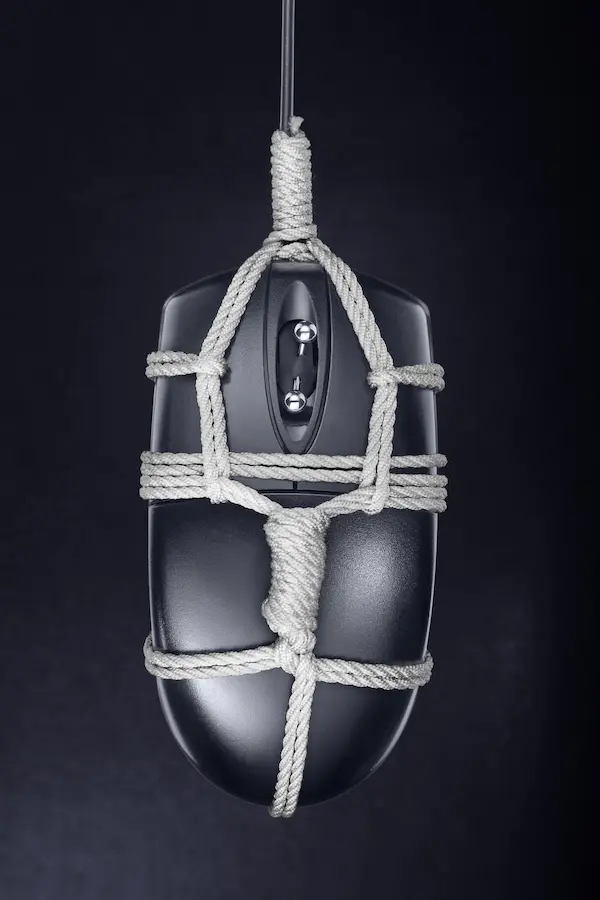 Phone calls: Arousal through the ear can be sublime if used properly. Imagine that I guide you with a sensual voice, I can take you anywhere on a journey since the ear is a very powerful sensory organ. The right words and tone can be hypnotic for you.
Text messages: You are anxiously waiting for a new order and you don't know when it will arrive, or what it will order, but you are expectantly looking at your mobile.
Video call: A closer method, since we can contemplate each other at the same time. The possibility of seeing your actions in real time and correcting your behaviour immediately, offers many exciting ways to enjoy yourself.
What can be done in the virtual FemDom?
Humiliation: It is something completely mental and psychological, it is perfect to play in cyber FemDom. There is distance between our bodies, but not between our minds and that is magical. I can humiliate you in many ways, with my words, laughing at your small penis or forcing you to wear a thong to work... nobody will know, but you will feel like my personal whore and you will show me with a photo that my order has been fulfilled. It is curious that through a few simple words or humiliating orders, it can cause feelings of excitement and ecstasy, so longed for by you.
Chastity control: There is no greater pleasure than being able to dominate your orgasms. When a man has an orgasm, he loses interest in properly carrying out his Lady's orders, for he got what he wanted. Being your Key holder is the way to train you, you will not get pleasure until I want you to. From a distance I can check the state of your arousal at any time, play with it and put you in tension by provoking you, it's fun when you suffer, remember that you are here for my absolute pleasure.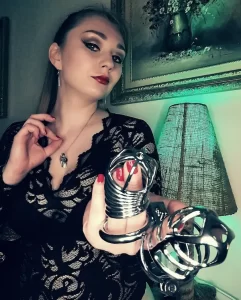 Fantasies and role-playing games: Especially in phone calls, I will let my imagination run wild and create any possible scenario. One of the most re-occurring fantasies is that of the cuckold or cuckold. For me, practicing this fetish is very stimulating. Imagine all the stories I can tell you about my adventures with strong men to whom you don't even reach the sole of their shoes. This is just a small example of all the possibilities there are.
Feminization: Many men are secretly attracted to feminine clothes, makeup and heels, they want to change their self for another and learn to be a woman. I will teach you how to put on makeup, you will learn to walk correctly, you will dance for me and from now on you will be another little slut in my harem.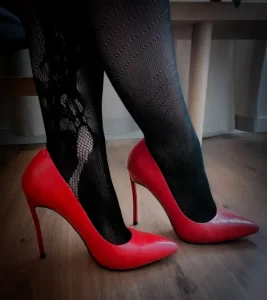 View fetishes: You will see what I have in my inventory, which grows more and more every day, you will need many hours to see everything. Let's start with my collection of shoes, from beautiful boots that cover me up to the knee, to fine stilettos, but what you want most is to see my bare feet, touch them, smell them and love them. Desperately excited behind the screen awaiting my next command.
Total slavery: Many submissive are attracted by permanent control, technology allows me absolute control over your person, as it keeps me connected when I am not present. I will know where you are at any time, check if my orders are being carried out, be able to give you permission or not to go out and take complete control of your life... what you eat, what you wear, what you do, absolutely everything is decided by me. This requires a serious commitment on both sides.
Is it safe to play FemDom online or distance domination?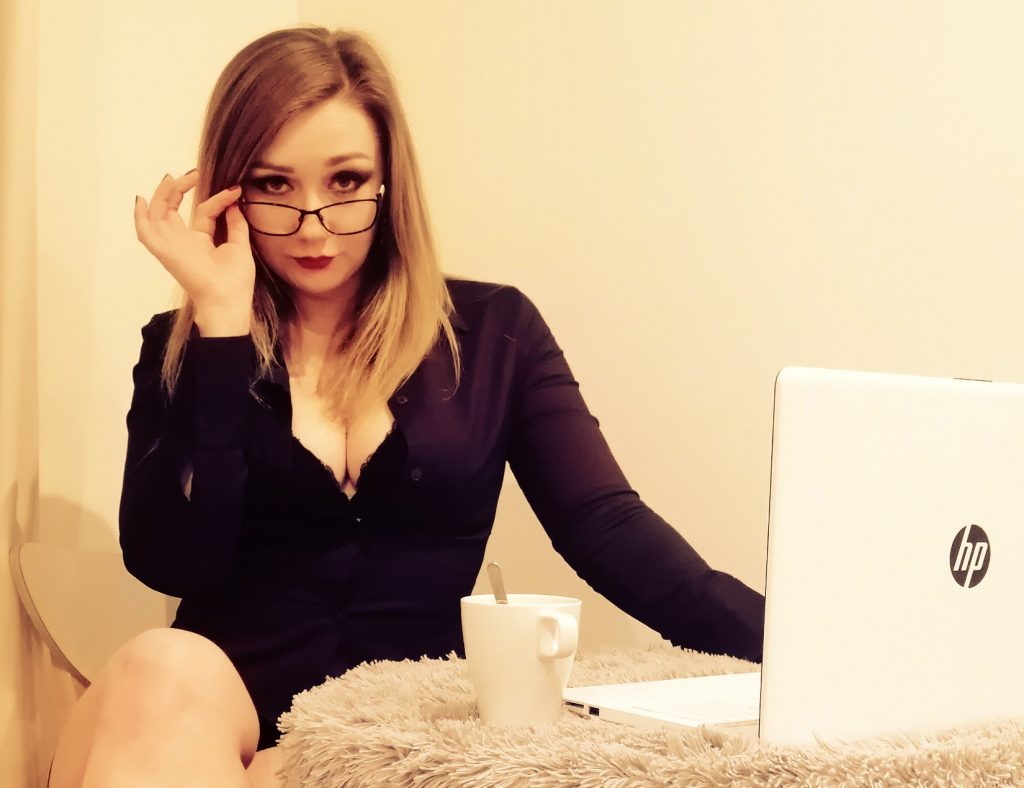 To start any relationship in BDSM it has to be based on consent and mutual respect,of course that is applicable to distance domination. Before starting any type of game, whether online or live, set the limits beforehand. With time and dedication, there always comes a moment where you can go beyond the established limits, do not hesitate to communicate it to your Mistress, it can be a next step in your evolution.
Safety wordit may seem unnecessary in a virtual session, but you will not always be in an adequate mood and something can bother you that must be cut at the time. Not only slaps hurt... extreme humiliation can be very damagingthe psychological state is very important and a good Dominatrix will take care of both your physical state and your mental state. The security word is essential, to avoid disappointments or unnecessary conflicts.
In the online game, the greatest risk that there may be is the leaking of compromised images, choose your Lady well. Para mí, como profesional en el sector, la privacidad es estricta y cualquier tipo de información que me proporcionan mis sumisos es completamente confidencial. Si no estás seguro del todo, es recomendable que las imágenes sean tomadas sin cara o con máscara.
This is something quite logical, but it must be mentioned, do not pass very personal information such as legal documentation, bank passwords or cards. I know that many submissive have fantasies of severe blackmail, with very confidential information, but I really do not recommend it to the Dominatrix or the submissive let's play rationally and responsibly.